Affiliates
Here is a list of affiliates, some with services relating to Spanish horses.


Gonzales family - Spain
For those intending to visit Spain, the Gonzales family offer exceptional hospitality, riding lessons and clinics, carriage riding, and events for those interested in viewing their horses. There are many wonderful purebred Spanish horses (P.R.E.s) for sale.
[ More Info ]

Email: [email protected]




Claudia Kaiser - New Zealand
Claudia offers instruction in classical dressage and natural horsemanship.
She is pictured here working with Hanna Jerezano.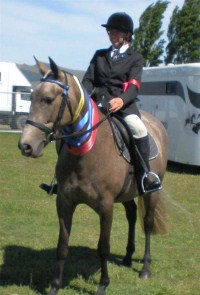 Abi's Natural Horsemanship - Canterbury
I specialise in training both horse and/or rider in the Natural Horsemanship method, horse whispering. This method offers a practical learning pathway to enhance understanding and communication to create a safe, enjoyable partnership and riding experience. I can:
start young horses
introduce horses with traditional training (ex race horses) to natural training
and much more ...
Selection of options available to suit your requirements using your horse or mine. Please contact me for more details on how I can help you and your horse to become a team.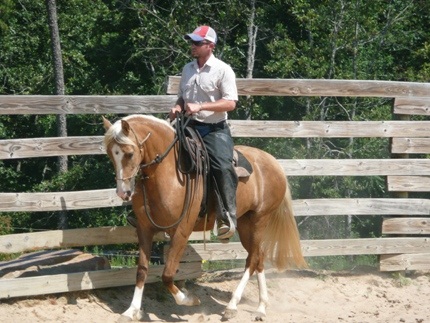 Heaven's Gait
Enter the world of Paso Finos. The smooth riding horse. Heaven's Gait is a "twin" set up of farms situated in Canterbury, part of the beautiful rugged South Island of New Zealand.
Soozn & John Grindell live in Springbank, North Canterbury. Linda McLachlan and Neil Carter are a little further south in Gordon's Valley, South Canterbury.

Email:

[email protected]


Phone: +64-3-310-2175