Paso Finos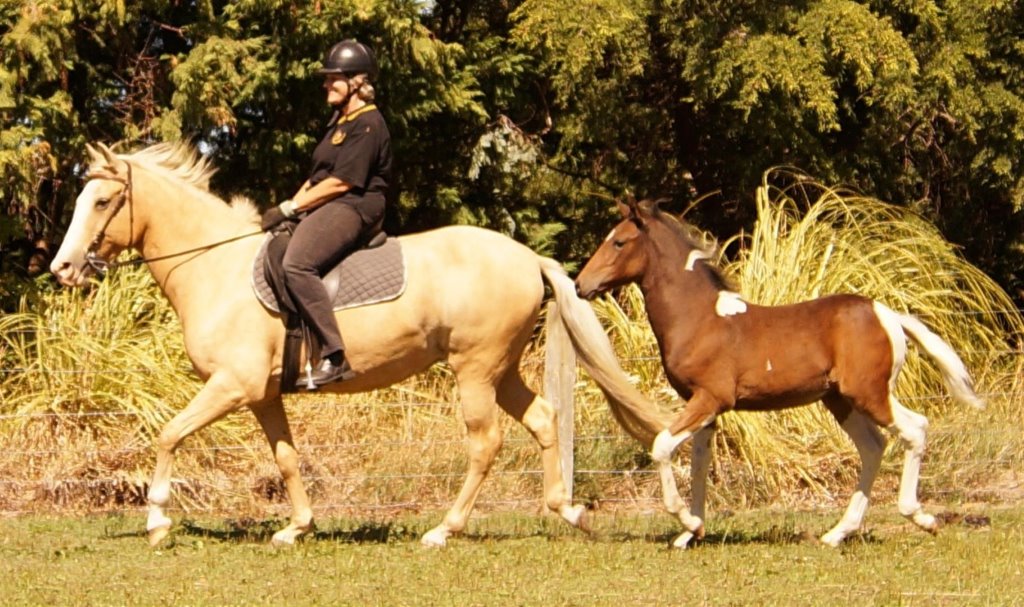 Winnfarms Isla de Flores
Bee
(Santana del Cardo x Emperatriz de CC) 2014
with Azafrán de Omega
(Saffie)
Photo taken February 2015
Photo courtesy of Marina Steinke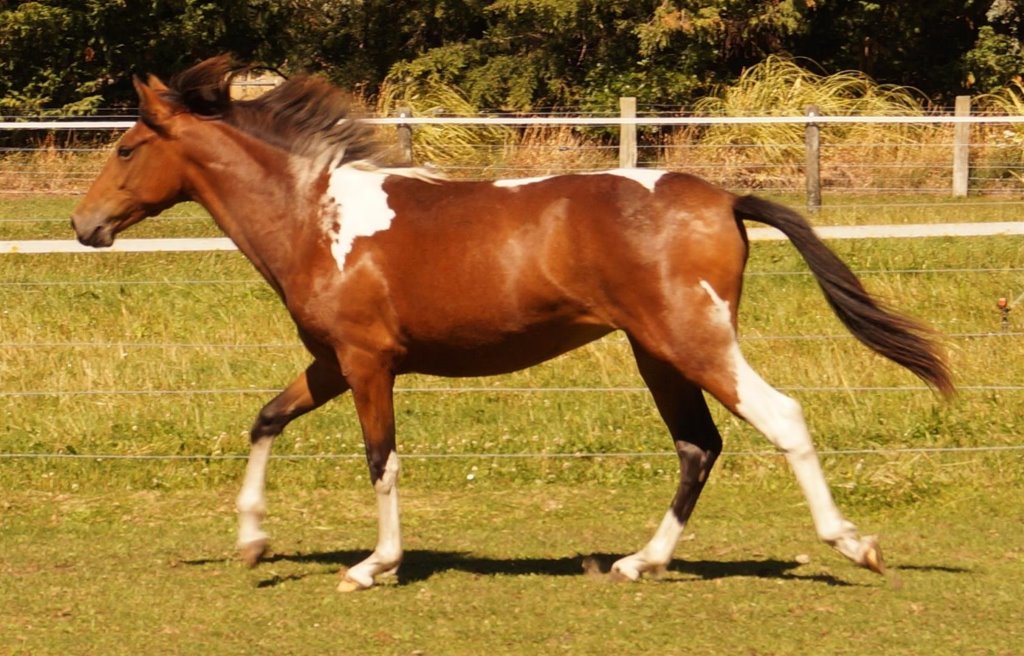 Winnfarms Miraflores
Mira
(Santana del Cardo x Azafrán de Omega) 2013
Photo taken February 2016
Photo courtesy of Marina Steinke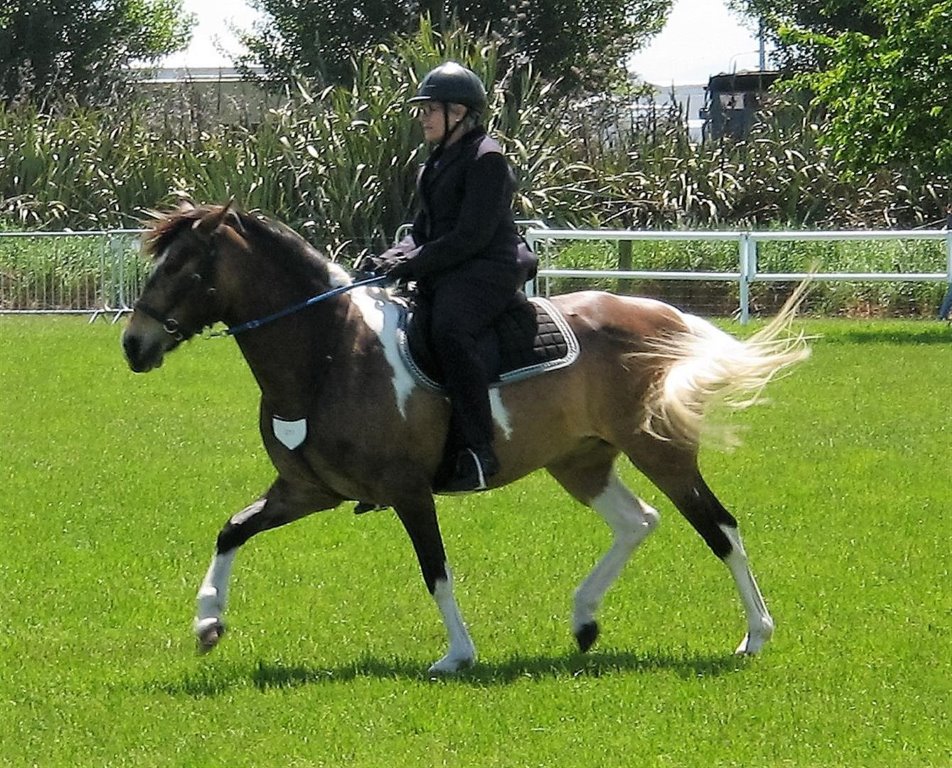 Winnfarms
Pacífica Baile
Cica
(Santana del Cardo x Azafrán de Omega) 2010


Photo taken November 2015




Photo by Diane Shelander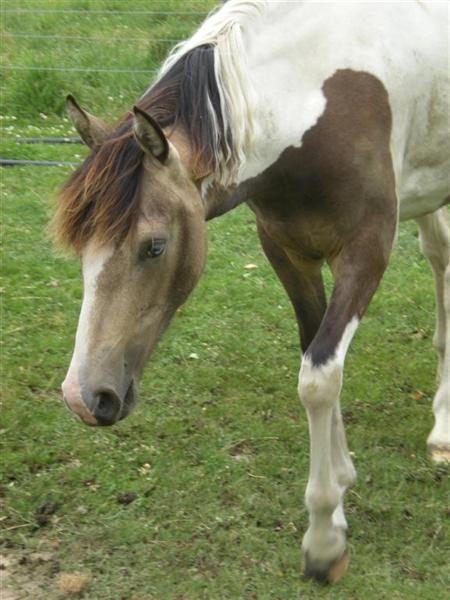 Winnfarms Azahar Boquete
Azzie
(Santana del Cardo x Azafrán de Omega) 2008
Photo 2009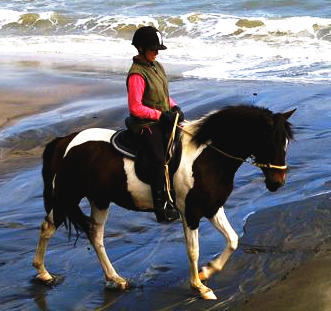 Winnfarms Campana Bella
Cammie
(Santana del Cardo x Azafrán de Omega) 2007
Photo courtesy of Catherine Bew
Azafrán de Omega (2001) our palomino foundation mare is the dam of the four older purebred females (2007-13) shown above. In December 2016 she had another beautiful filly by the stunning black Paso Fino stallion Primero Mercurio. Azafrán was imported from the Paso Fino stud "All the Queen's Horses"

in the USA.

Pasos are wonderful riding and trekking horses! The paso gaits are performed at (approximately) trot speeds in "paso corto" and canter speeds in "paso largo". However as the gait is four beat instead of two beat the ride is exceptionally well balanced. Both legs on the same side move, one just after the other (back one first then the front one). It is smooth with little up and down movement as when riding a trotting horse or side to side movement as when riding a two beat pacing horse. As the movement is unsuspended and the rider is able to just sit to the gaiting, it is very easy to feel just as fresh returning from a ride as heading out!
The height of the paso breeds of horses varies between 13/2 - 15/2 hh and there is a wide variety of colours. Their ancestry is primarily linked to the Spanish Jennet (pinto and appaloosa coloured gaited) horses, Spanish Barbs and Spanish Andalusians which were taken to the Americas from the time of the Conquistadors in the 1490s. The horses hailed mainly from the province of Andalucía in Spain, as did the Conquistadors. Paso Finos were developed primarily in Puerto Rico and then Colombia, and Peruvian (Paso) Horses in Peru.
These breeds are in separate registries as are the many other breeds of gaited horses within the Americas.
Azafrán had the first purebred Paso Fino born in New Zealand - Winnfarms Campana Bella (2007). Cammie has since had her own beautiful purebred pinto colt foal by Alejandro de Vez on 14 November 2014.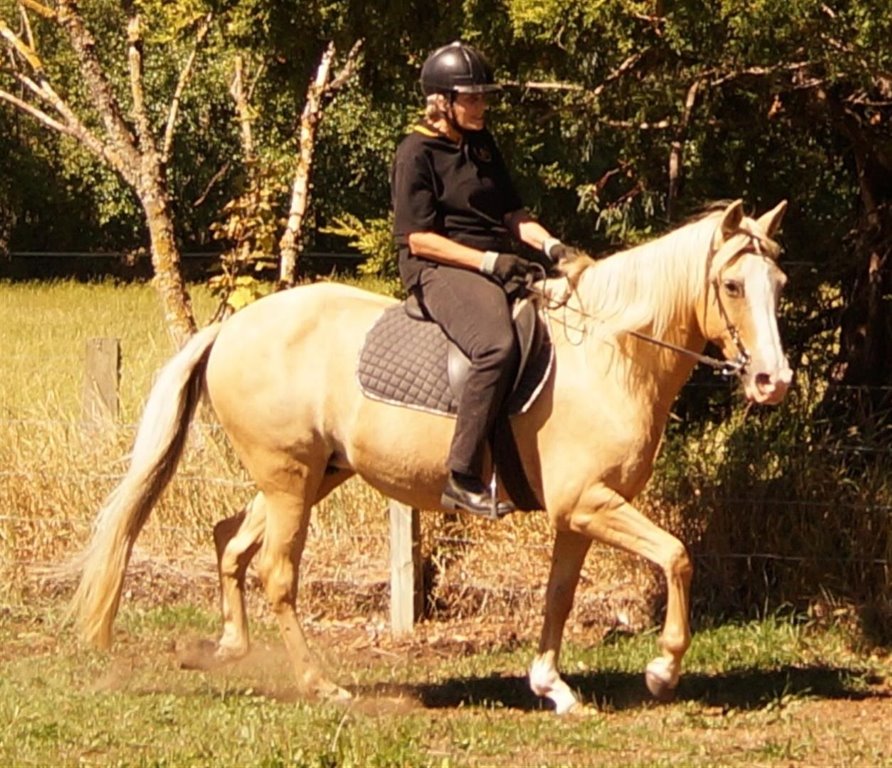 Azafrán de Omega gaiting
February 2015


photo by Marina Steinke
The Sire of our Five Purebred Paso Fino Females
Santana, Campana, Azahar, Pacífica, Miraflores, and Isla de Flores are examples of the Paso Fino breed which also fall into the category of the Spanish Jennet Hors
e - one of the foundation breeds. Further information about the Spanish Jennet can be found at
Spanish Jennet Horses
.
More information about Santana himself may be found viewed on the Stallions' Page at "
All the Queen's Horses
". Sadly Santana passed away in 2005.
However, we are pleased to be able to offer some of Santana's semen for sale for purebred Paso Fino mare. She must be a non grey proven breeder not more than 12 years of age.

The few doses which remain are NZ$50 GST inc. each and the stud fee is to be paid to Deborah McMahon-King upon confirmed pregnancy. The first pregnancy for the US breeding season of 1 February to 31 January of each year is US$1250 with ALL subsequent pregnancies for that year to be US$1000.

All breeding and associated costs are payable by the mare owner. We are simply making provision of Santana's frozen semen which is stored at Matamata Veterinary Services. It is understood that an experienced equine reproductive specialist will be used for the procedures.

If this sounds like your mare and you are interested please contact us!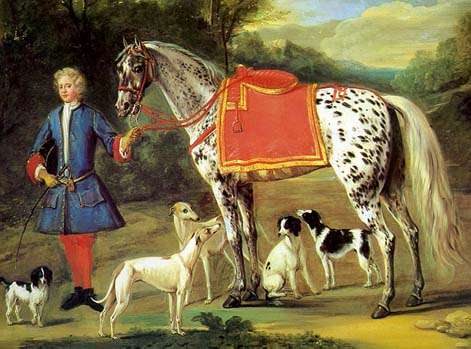 Lady Conaway's Spanish Jennet

Painting by the Englishman John Wootton
1682 - 1764

Click here to view Paso Fino Gallery

Click here to view Pasos, Partbreds, and Jennets

Click here to view Gaited Horses Down under